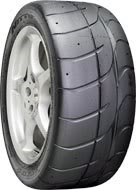 Wheel Alignment: Warning Signs and Symptoms
The roads we drive on aren't perfect. We must navigate potholes, around road construction, and uneven surfaces. These types of daily road conditions put wear and tear on wheel alignment and tires and you in a position where your car's wheels can knock out of alignment.
Have you done any of these things recently to your vehicle?
Run over a curb
Hit a pothole
Hit a concrete parking barrier
Drive over a speed bump at high speed
Collide with another vehicle
If you said yes to any of the above actions, you may have created damage to your wheel alignment. Here are the signs and symptoms:
Using more gas than usual
Tires wearing faster and unevenly
Shaky steering wheel at certain speeds
Vibrations in the steering column at higher speed
Feeling a pulling to the left or right while driving
Steering wheel doesn't return to center position after turning
It may be time for a wheel alignment check
A wheel alignment check should be part of your scheduled maintenance. But if you currently suffer from any of the warning signs and symptoms mentioned earlier, fixing the issue should be done quickly. Why? Because misaligned wheels can also damage your suspension system or cause a flat tire while driving.
If you think your car needs a wheel alignment, schedule an appointment with us today. Our ASE Certified Master Technicians are ready to address your issue.