The Right Auto Repair For You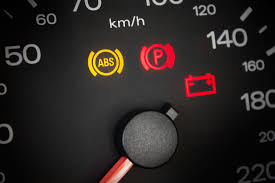 We've all been there. Waiting in the lounge of a local auto shop for the dreaded diagnosis. Much like a doctor's office, we sit and wait while flipping through old magazines and hope whatever is wrong with our vehicle is not too expensive nor take too long to fix. That the clanking noise we heard is just a loose bolt that simply needs tightening by a wrench. But if experience serves as a reminder, chances are the repair is usually more expensive and time-consuming.
According to a report published by Ibis world, the auto repair industry has grown at a steady pace from 2012-2017. Why is this? Firstly, the average person is spending far more disposable money on having someone else do the automobile repair and maintenance rather than learning to do the repairs ourselves. Secondly, people are holding on to their vehicles much longer. Thirdly, today's vehicles have a lot more bells, whistles and internal computers and sensors—things that the average Joe or Jane know nothing about fixing nor have the tools to do so.
So, the best way to keep your car running smoothly is left to the experts—those mechanically-inclined men and women whom we have chosen to look under the hood. But have we chosen correctly? Are the ones we trust with our second most prized possession (homes are first) up to the task? Here's some guidance in helping you find the right mechanic and auto shop:
1. Check out the shop before you hand over your keys. Try ringing up the auto shop before driving over and getting any work done. Ask questions about the work needed on your vehicle. Was the person you spoke rude or kept you waiting. When you arrive, is the lot clean and welcoming? Are there old cars in various stages of disrepair? Or are the cars in good condition with people coming and going (a good sign). Remember to ask what they specialize in, what brand name parts they use and about warranty for those parts.

2. Is the auto shop ASE Certified? This is a huge one. The National Institute for Automotive Service Excellence (ASE) is the major certifying body for automobile mechanics in the United States. If you don't see that seal, I suggest you keep looking. The only exception would be you know the mechanic personally and trust them implicitly—but even then, it may not be too wise.
3. Look at the auto shop's testimonials. Go to Yelp and/or Google Reviews. Yelp offers great insight into what people think about the business and whether they have a great track record for delivering customer satisfaction at a fair price. Remember to keep in mind that most happy customers won't leave reviews—but a lot do. Please note that consistently seeing four and five-star ratings on Yelp is a very good thing.
4. Visit car forums for auto shop recommendations. Car forums are often frequented by mechanics looking for second opinions or looking for help diagnosing issues. You can join the forum and get their opinion on finding the right garage. Another option is Angie's List. This does cost money to join but it's ratings system on auto shops and mechanics is pretty solid.
5. Ask your friends and family. Word-of-mouth doesn't cost a dime and is valuable because most people like giving their opinion especially after having a positive or negative firsthand experience. Also ask your neighbors, go on your Facebook page to pose the question, or check out your church or community bulletin board for insight on the right garage.
Now go find the right auto repair shop.
Finding a great neighborhood repair shop is easy when you know what to ask and where to look. At Master Tech Auto Repair, we pride ourselves in keeping you informed about your vehicle. If you have questions about our mechanics or have a question about a repair you need, we're happy to help via phone 505-471-1121, our website, Facebook or just stop by our shop.